We all have dreams. What is yours?
Maybe to travel the world or buy your dream home.
or simply to have the time to do what matters in life.

What is stopping you from realizing your dreams?
Not enough money or is it that not enough time?
or maybe its that you don't really have a plan?

Let Momentum Financial help you build
YOUR DREAM REALIZATION PLAN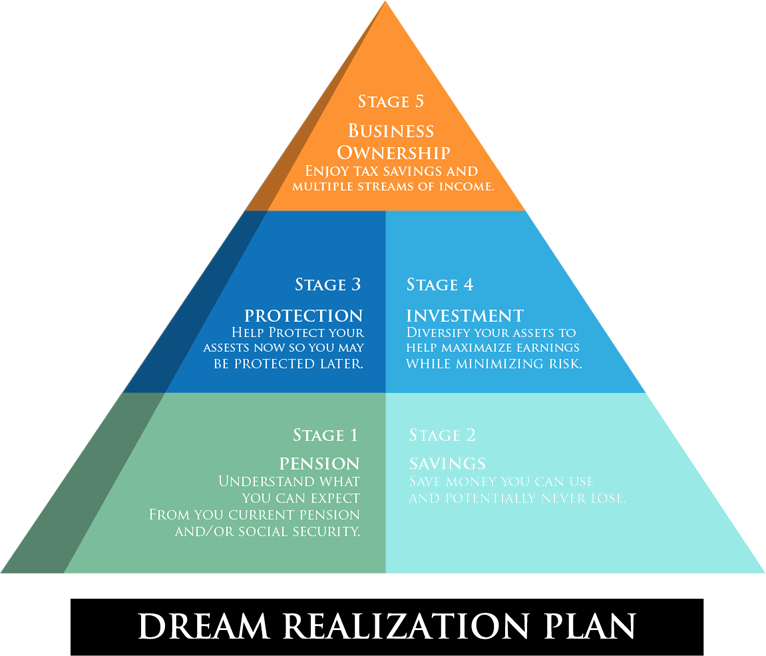 WORKING TOGETHER, WE WILL FIND OUT WHAT YOUR DREAMS REALLY ARE. THEN WE WILL CREATE A PLAN TO HELP YOU REALIZE THOSE DREAMS - YOUR VERY OWN DREAM REALIZATION PLAN. THE DRP SERVES AS YOUR CUSTOM ROADMAP ON A JOURNEY THROUGH FIVE STAGES TOWARDS REALIZING YOUR DREAMS.
WE HAVE HELPED THOUSANDS OF FAMILIES SAVE, PROTECT AND INVEST THEIR ASSETS TO REALIZE THEIR DREAMS. LET'S GET YOU STARTED, IT'S TIME TO CREATE YOUR DREAM!
Let's Start Building Your Dream Realization Plan Today
---
Not a school district employee, no problem. Our system is applicable to all professions.